TIRED OF PROSTATE SYMPTOMS AFFECTING YOUR WELL BEING?
YOU CAN HAVE RELIEF IN A MATTER OF WEEKS! SO YOU CAN FEEL NORMAL AGAIN!
Close to 80% of men worldwide develop some type of prostate problem by the age of 60! This statistic is even more acute in United States where 90% of men have or will suffer from prostate related problems at some point in their lifetime.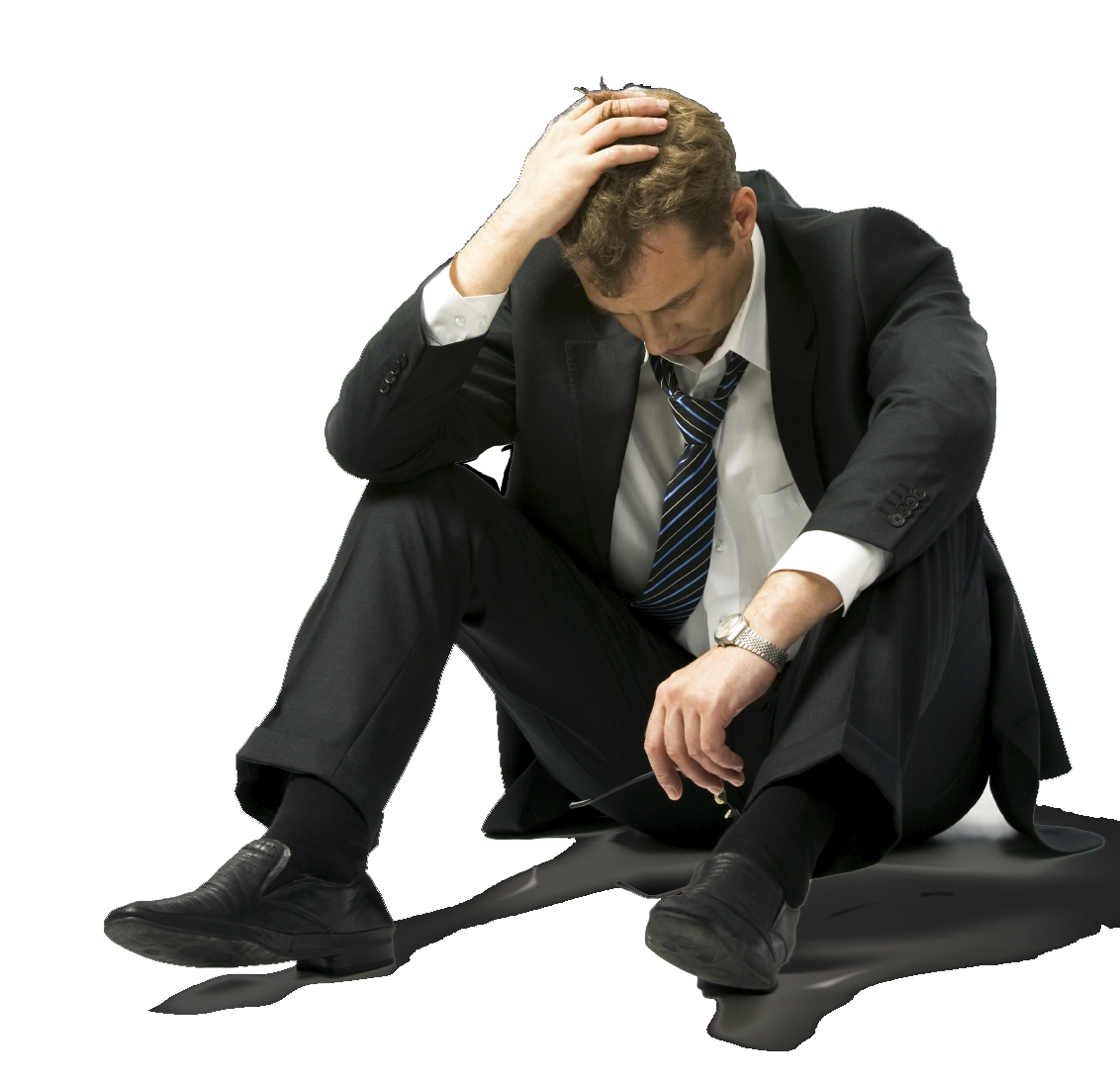 Do you suffer from any the following symptoms?
  Erection difficulties / impotence
  Pain during sex or ejaculation
  Pain, hesitancy, or urgency to urinate
  Decrease in sexual desire
  Itchy feeling in the penis
  Discomfort when sitting
  Discomfort in the groin, penis, or testicles
  Burning feeling with urination
Relief could be a few weeks away!
You probably heard from your doctor, your friend or from the research that you have done that massage can help deal with your prostate condition. This easy, do it yourself, pain free, drug free, all natural method is 100% safe and effective! It is designed to not only relief the symptoms and promote healing, but also help restore your full male capability!
Lack of blood flow and/or unhealthy blood is the cause of almost every problem with prostate gland. Provide the gland with more oxygen and nutrient rich blood specifically to this area and most of these problems will diminish and disappear. Specific correct physical stimulation greatly increases the flow of blood into the gland more effectively than any other treatment. It is the absolute the best weapon in existence to help promote healing or prevent conditions.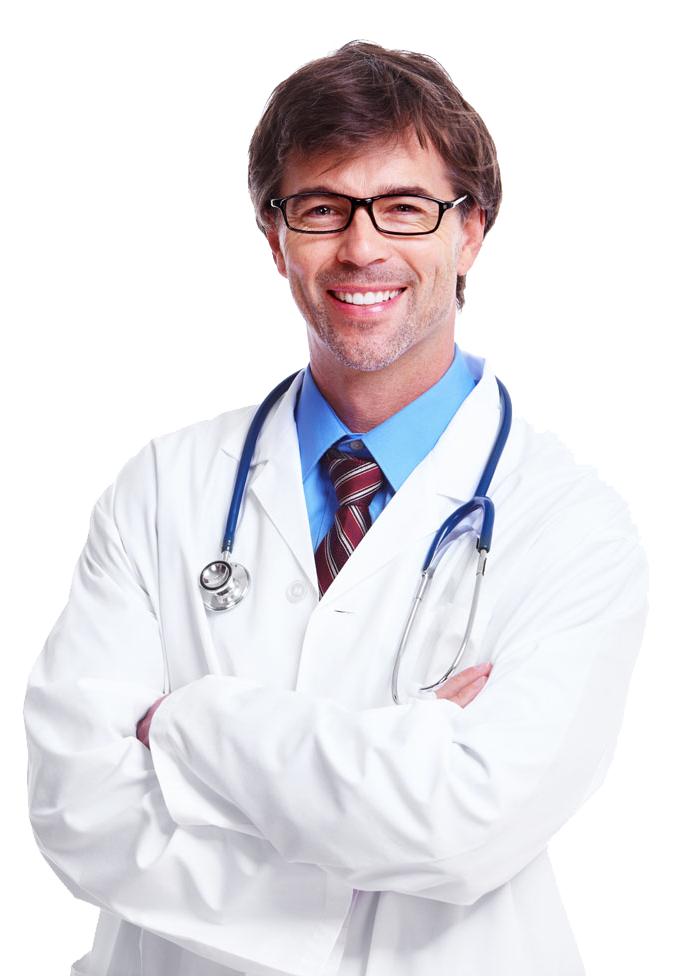 FACT: More and more doctors are suggesting proactive approaches to maintaining prostate health. Prostate cancer, BPH and prostatitis should not even be allowed to develop in the first place as one can easily be able to prevent them from occurring. Urologists are now advising that prostate massage is the best way to manage and treat complications associated with the prostate gland. A lot of the patients suffering from prostate related complications are being advised to adopt the use of prostate massage as it is the most holistic and effective approach to improving prostate health.
The Sonic Prostate Massager device is a portable vibrating massager designed for soothing of the prostate gland and rectal muscles by creating stimulating vibrations.
DEVELOPED BY A TEAM OF DOCTORS AND RECOMMENDED BY HEALTH EXPERTS: Sonic Prostate massager has been developed by a team of doctors – lead by Dr, V. Skrypnyk and patented under CA 2730809 – "Therapy system for treatment of prostate related pain syndromes" with ergonomics and ease of use in mind. The device is recommended by Prostate Health Expert and Harvard Graduate – DR. Bazar, Prostate.net publication and others.
IT IS BETTER THAN UNCOMFORTABLE DOCTOR VISITS:  While you still must visit a doctor to get a proper diagnosis, nobody enjoys the process of going to see a doctor and have him put on the rubber gloves and administer prostate massages as a treatment. The non-awkward way, non-invasive alternative is a do it yourself way! Isn't that how men prefer to deal with their problems?
PROACTIVE TREATMENT: Sometimes surgery is the only way to relieve pain and swelling, but let's not even let our body get to that phase. Preventative prostate care is the way to avoid hospitals! It is more effective than exercises!
ULTIMATE PROSTATE EXERCISE: We are not telling you not to work out or play sports, please do! However the 2-3 minutes of this ultimate exercise is equal to hours spent at the gym. While sports help your entire muscle system, prostate massage focuses specifically on the problem area and doesn't require much of your time!
Here is what Sonic Prostate Massager will do for you:
| | | |
| --- | --- | --- |
| | | Improve blood flow in affected muscles surrounding your prostate gland, anus and lower colon areas |
| | | Improve lymph fluid flow, which is responsible for cleansing of the blood in the affected areas |
| | | Stimulate nerve endings and improve erectile function as well as sexual performance |
| | | Strengthen and tones the prostate area muscles, which has lost its function due to age |
| | | Improve semen quality and flow |
| | | Strengthen bladder control, improve urination flow and relieve pain |
EXCERPT FROM: Assessment of Home Use for Prostate Massager for Men with BPH and Chronic Prostatitis
Jillian L. Capodice, Brian A. Stone and Aaron E. Katz*; Department of Urology, Columbia University Medical Center, NY, USA At-home-usage of prostate massager devices for period of around 4 weeks has shown to have significant improvement on BPH and Chronic Prostatitis symptoms as assessed by the National Institutes of Health-chronic prostate symptoms index. BPH group subjects have show significant reduction in severity of urinary and pain symptoms from 11.61 to 6.63, for Chronic Prostatitis subject group the improvement has been 16.67 to 11.48 on the symptom severity index.

In the same study based on self-assessment of BPH and Chronic Prostatitis symptoms before and after the use of prostate massager device: 93% of subjects with BPH have reported a degree of alleviation in symptoms with 51.1% of tested subjects have reported very good improvement or complete alleviation of symptoms. For Chronic Prostatitis patients the results were 88% and 52% for two categories respectively.  Read Full Excerpt Here.
How does it work?
Prostate massage greatly increases the blood flow into the prostate gland more effectively than any other prostate treatment in existence. It is the absolute #1 aid in prostate healing!
Just apply lubrication and insert the Sonic Prostate Massager into your anus. Move the head towards the prostate gland and it does the rest for you. The unique vibrating wave technology is designed to relax prostate and relief pain. This device releases micro-vibrations targeted towards multiple functions from activating metabolic processes, to stimulating muscle activity, to reducing inflammation in the pelvic area. This leads to drainage of blood congestion, restoration of nerve conduction and greater activation of rectal muscles, anus and prostate.

How is Sonic Prostate Massager better than all other prostate massagers out there?
  You'll find a number of other massagers out there that claim to serve the same function, but the truth is that those were originally designed as "sex toys" and now are being marketed as a medical devises to grab additional profits! Our product was designed specifically for one sole purpose – to help restore prostate health by stimulating blood flow to prostate and surrounding area.
  Sonic wave technology is better than regular vibrating products on the market! The flat, non-turbulent waves are specially formed to prevent any possible damage to prostate gland. It is also the safest and most comfortable insertion due to the design and a unique feature of the massager.
  Sonic Massager will give you a perfect prostate massage and you will see results in just 2-5 weeks after regular use.
  95% of users have reported improvements after using this product!  
Additional Product Information
PRODUCT UPC CODE: 757901840777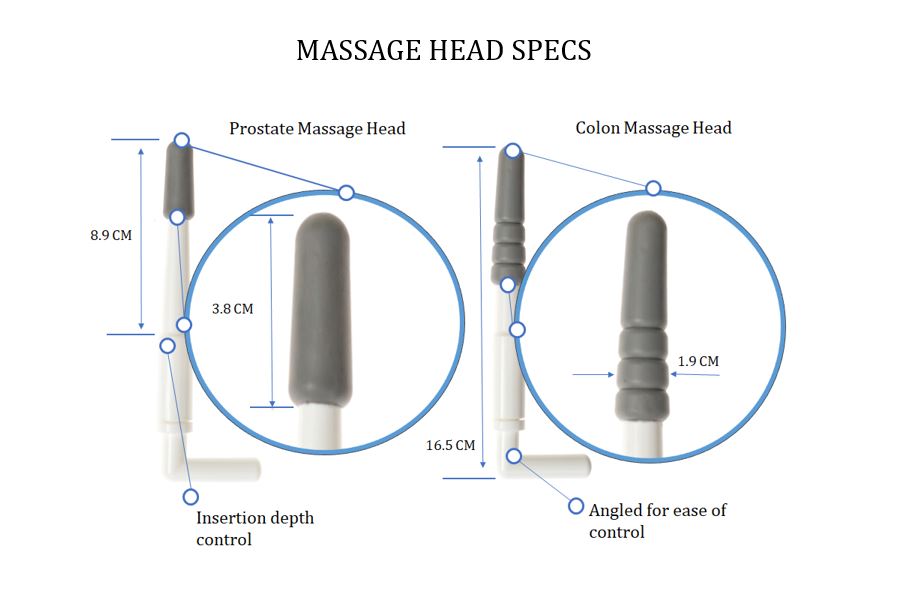 Ask your doctor if prostate massage is right for you and try it!
With this ultimate "smart " exercise you will see results in just 2-5 weeks, or your money back guaranteed! No pain to insert, it only takes 2-3 minutes when you are in a shower. Do it two-three days a week and make it your simple ritual! Don't wait any longer and take charge of your health.
If you have been suffering for years, even if your condition is chronic and even if you have given up to find the cure you must try this! And be on your way to restoring your prostate health!
IF FOR ANY REASON YOU ARE NOT SATISFIED WITH YOUR RESULTS, WE'LL REFUND YOUR MONEY!
SO TRY IT RISK FREE!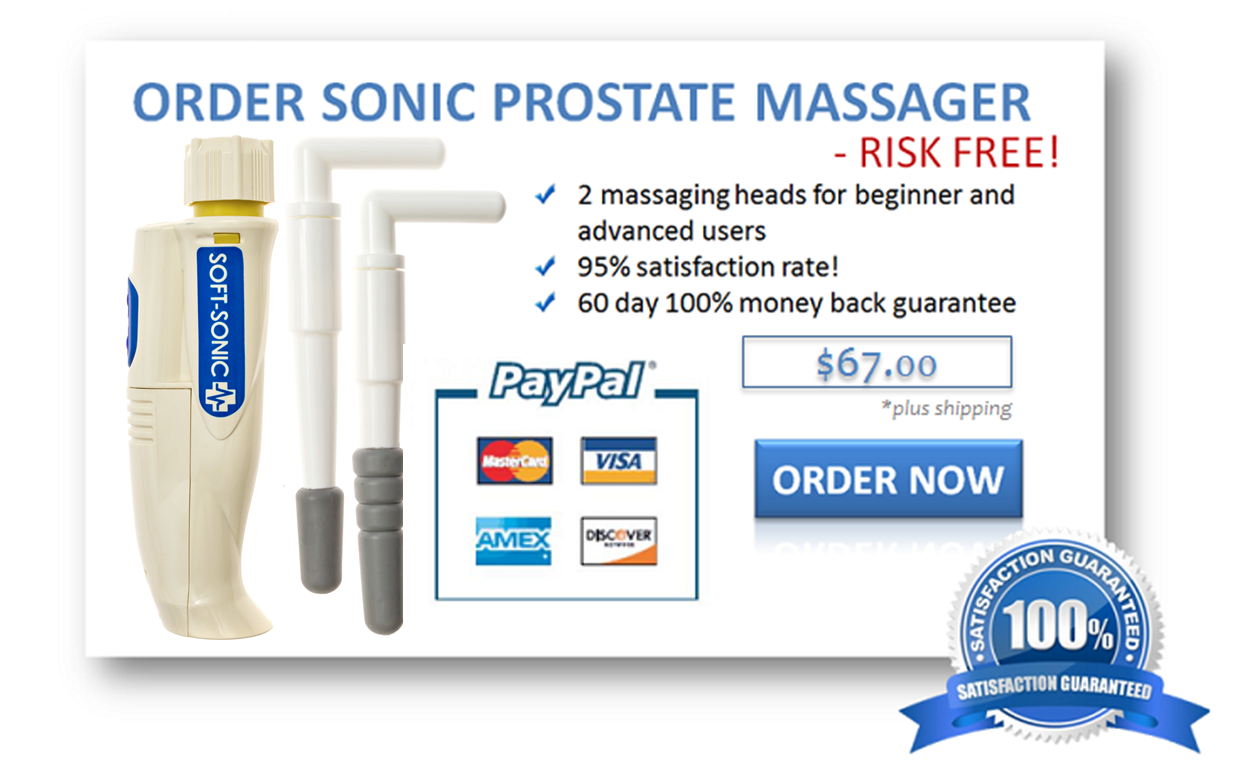 BONUS WITH PURCHASE!
During current promotion (limited time offer) your purchase will include a BONUS eBook: "The Prostate Massage Manual: What Every Man Needs To Know For Better Prostate Health" by Prostate Health Expert and Harvard Graduate, Ronald M Bazar – a great guide to prostate health and massage treatment.
Ronald M Bazar
Educated at McGill and Harvard Universities, Ron Bazar has over 40 years of experience as a natural foods and health insider and is a subject matter expert when it comes to prostate health.
The Prostate Massage Manual is great resource that discusses prostate massage and health in depth and includes the following topics: Prostate's 10 Amazing Functions | Benefits of Prostate Massage | Prostate Exercises Internal Prostate Massage | Prostate Massage Devices | Sex and Your Prostate Prostate Massage Resources | How to Nourish Your Prostate Gland | Other Books and Courses
Reviews
---
Great product! Easy to use. I have noticed improvements just after 6 sessions!
Barry Lilovic
Bergenfield, NY
---
Hello, I have been diagnosed with chronic prostatitis about 6 years ago. Initially it didn't bother me too much but with time the symptoms became more severe. I had discomfort and itching on my penis when I would sit for a long time, occasional pain in pelvic area, frequent need to urinate (which was especially stressful at night) and as a result I had reduced sexual drive and low energy level in general. From all of the treatment options I have tried over the years I found that prostate massage works best for me in relieving my symptoms. I have tried a number of prostate massagers and found that this one delivers the best results! I felt much improvement in my symptoms in just a couple of weeks.  Important benefit of the sonic wave massager is that after insertion it does the work for you! There is no need to move the device back-and-forth like you have to do with the other ones… which as you can imagine could feel a bit awkward and intrusive for a man! Thanks for a great product!
Carl Hawkinsville, Georgia
---
I used to have to go to get these massages done at a local clinic and i hated that. I was told by my physician that for my case massages are better then drugs. I was already taking sleep medication and anti depressants and it was heavy on my liver, so massages was the other alternative. But having it done at the clinic by a doctor was something i tried to avoid and hated it. Then i bought the Sonic Massager and started doing it myself a few times a week. I feel better and perform better and i don't have to go anywhere! Best money i ever spent!
Paul Bakersfield, CA
---
Sonic Massager is the BEST! Fast delivery, easy to use and my prostate is feeling much better. Strongly recommended!
Eric P Black Rock, Nevada
---
"Finally!! I'm writing to you because after 8 long years of living chronic prostatitis I thought I'd never find a cure to relieve the annoying symptoms. After using 3D Sonic Massager for 2 months, I'm now feeling better than I ever did. Thank you so much and hooray for Sonic Massager!
Shane T Brighton, UK
---
"Thank you for such a wonderful product. I've been suffering from BPH for a few years now with the nocturnal urination and pain bothering me to the max. Went to a few doctors and tried taking medication but the moment I would stop taking pills the symptoms would return right away. When I came across your product while searching online for something that would work, I was worried that Sonic Massager is another useless thing, but I gave it a try anyway. After making a habit of using it a few times a week I was surprised and very happy to only get up once during the night, which was great compared to 3-4 times I would usually go. I am now an avid prostate massager and a fan of your product. Thank you!
Ben, P Milton, Ontario
---
I would come on this site when researching my condition – erectile dysfunction as a result of BPH. It was extremely frustrating as you can imagine, and my wife and I have been having some issues also. Actually it was her who showed me this site, and I was extremely skeptical at first. But we were desperate for a solution and so we ordered the 3D Sonic Massager, bought a few supplements and got a membership to a local gym. Not sure which one of these things played the biggest part, but in about a month I saw a major difference. I felt like a man again!
Dwayne Johnston Atlanta, Georgia
---
I'm so happy to say that there really is a cure actually works!! After many failures with other treatments I've finally succeeded with Sonic 3D after only 2 months of use. The pain and inflammation was gone, even my doctor who is the biggest skeptic when it comes to alternative things was shocked. I simply can't thank your company enough! Sonic rocks!
Chris Auburn, Georgia
---
I was diagnosed with prostatitis after having gone through the emergency and the whole drill. Thought it was STD but it wasn't. The pain was unbelievably bad. It actually had started in my urethra initially and spread into prostate area. I had to piss every 2 hours, felt horribly, urinating was like giving birth, couldn't get an erection at all. It was depressing and went on for a while, even antibiotics were barely helping.  I felt like this is the end of me, and i am not even 30 yet! The symptoms lasted  months and I thought i'll never be normal again. Then i spent next few months going to see everyone from naturopath to voodoo doctor and nothing worked. I searched the internet and bought a bunch of bogus products that also didn't work. Then I found your site and was sure it was another waste of time but bought it anyway. Started using it and I won't say it was magic, but it did help a lot! I still have some pain and my buddy doesn't work as well as when I was 18, but I am ok. There is for sure a difference in how I feel. I guess I am gonna keep using this, since it was the only thing that actually made some difference. Thank you guys!
George H. Montgomery, Alabama
---
I am 55 years old and its been difficult for me to have a proper intercourse, have a bowel movement and urinate. I have been taking stool softener to help the feeling of constant fullness. I've been using Viagra to help my erection. But mostly i was bothered with the anal tightness feeling. I've been sitting at a desk my whole life, and my physician sais that it is due to that, plus my age and ever growing prostate. I was advised to massage my prostate with my finger, so I tried it and it wasn't very comfortable and i didn't really see any difference. Then I ordered Sonic massage device and started using it a few times a week. And oh boy, I had my first anal orgasm or prostate orgasm to be correct. Not sure if this was why I didn't stop using it, or was it because it actually made me feel better, but its been over a year now and I feel great! Great product!
Raymond M. Anchorage Kentucky
---
Hello, I currently have BPH. I used to have to get up constantly during the night to relieve myself, sometimes as many as five times a night. Since then I've started taking good care of myself with supplements and prostate massages and now, ten months later, I rarely wake up during the night, often no more than once per night, and get long stretches of deep sleep. I feel much more refreshed now during the day as a result. The regime you suggest is a true wonder.
Gail Sortevik – 56 New York, NY
---
Thanks for the great product. I had pain in the pelvic region and itchiness at the tip of my penis because of my prostatitis condition and now it almost never comes back. I've been using Vibro massager device just for over 3 weeks and it has done wonders!
Alex T. Chicago, IL
---
I got into massaging about a year ago, tried other devices before and they didn't seem to work. This one actually improved my condition. Thank you guys!
S. Petrenski Krakow, Poland
---
I have been using your massager for a month now. I have noticed gradual improvement in my urine flow and the feeling of discomfort has gradually lessened. I am going keep using it, hopefully it will go away completely!
Terry J, Napa Valley, CA
---
Great product. Definitely recommend it! I suffer from chronic Prostatitis and experience tightness in the rectum and pelvis very often. This device actually made me feel better and I've been feeling more sexual as a result.
Daniel Collins Vancouver, BC
---
Currently using Sonic Prostate Massager? Share your story with us:
Your feedback is greatly appreciated!